Action opportunities in real-time
Opportunities generated from your campaign are delivered and scored for easy followup
Get leads in real-time
Leads are generated when a subscriber fills out their information on the gated content, such as an infographic or eBook, and when they fill out an inquiry form on your landing page. 
Once a lead is triggered, it is sent directly to your inbox in real time.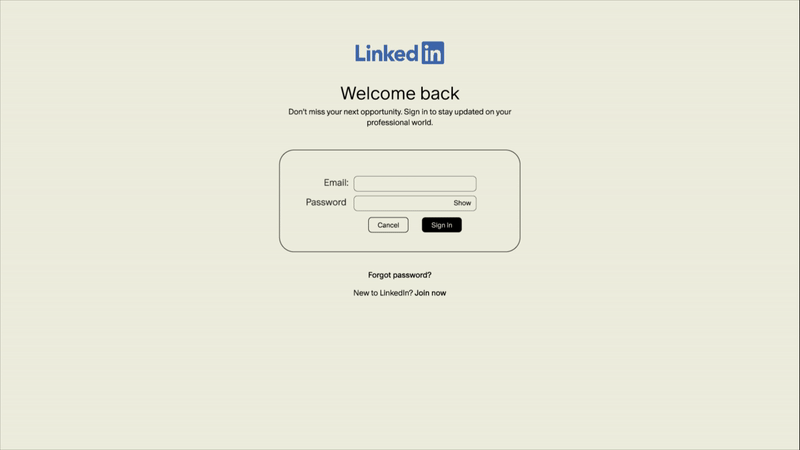 Track and manage your leads in Insights Hub
We offer enhanced lead tracking capabilities with the Insights Hub – a password-protected lead management system.

You can view all of your leads generated from your campaign in one place. Leads are scored and prioritized for easy follow up with your opportunities, enabling you to complete the sale efficiently.
Three types of lead opportunities generated from your campaign
Engagement Leads
Score: 1-2
Engagement Leads are contacts who have shown some interest in the topics or products in your campaign but are early in the buyer journey. These are subscribers who open and click on your campaigns. 
Marketing Qualified Leads
Score: 3+
Marketing Qualified Leads (MQLs) are leads who have shown more interest in a product or topic and are progressing in the buyer journey. These are subscribers who downloaded content like ebooks , white papers etc and filled out enquiry forms for more information. 
Sales Qualified Leads
Score: 5
Sales Qualified Leads (SQL) or BANT Leads are leads deemed ready for the next stage in the sales process as the customer has identified budget, authority, needs and timing. 
Premium Service: Account Profiling & Intent Signals
Gain new insight into which accounts are ready to buy and what they're searching for with Account Profiling and "Intent Signals.
Account Profiling combines powerful intent data to provide insight into which customers and prospects are 'in-market' so your team can target the right account at the right time.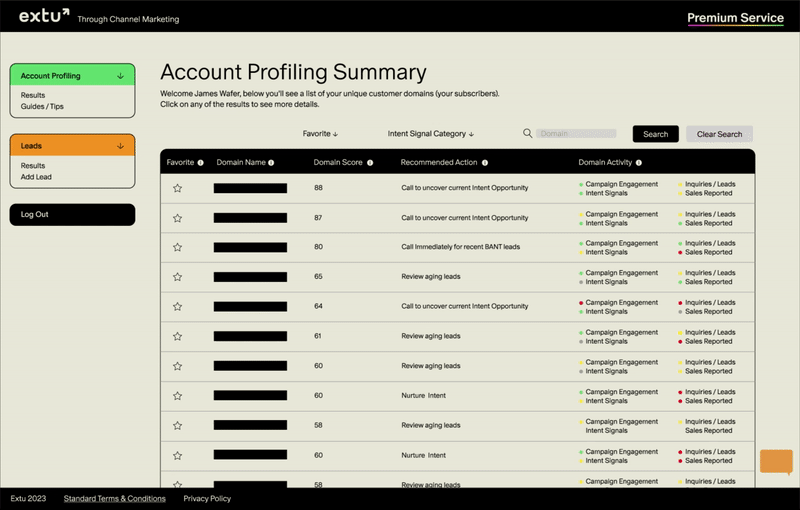 Lead Generation Best Practices
For subscribers who fill out a contact or survey form:
Contact the customers within

5-30 minutes

of receiving this alert. 

Explain you received a notification that they were interested in the topic that triggered your lead, and are happy to help.
For subscribers who click your phone number:
If customers do not call you within 30 minutes, consider contacting them in the next

24 hours

.

Ask if they read your most recent email. Do they have any feedback? 

If they say no, ask if they have other IT projects with which they may need assistance.
Read our tips for How to run a Power Hour.
Frequently Asked Questions
Do you share my leads with any other companies?
No, any responses to your campaigns are sent directly to you, and we do not provide any specific lead information to vendors until you register opportunities with your vendor.
What we do provide to the vendors are the overall program numbers, (e.g. how many campaigns are approved, how many subscribers received it etc.) but no specific private customer lead response details are shared with them.
How do I update who gets lead notification?
Email your Partner Marketing Consultant to add your sales team or inbox to receive lead notifications. We recommend following up within 5 minutes of receiving a lead for best results.
How do I log into the Insights HUb?
Your Extu representative will trigger an invite to you and your sales reps to login to Insight Hub. 
When you receive the invite, simply login with your LinkedIn or Google credentials. 
Alternatively, you can login with an email and password. Make sure to verify your email address once if you choose this option.
How can I get access to Account Profiling & Intent Signals?
Account Profiling & Intent Signals are premium services only available to partners on Premium and Premium Plus programs.
If you're interested in accessing these services, contact your rep to share with your vendor.