Approve your campaign in minutes
Review and approve your campaign using our self-approval system
Want to make changes? It's easy.
Making changes to your Extu campaign is quick and easy. You can make a few simple changes like:
Changing the time and day you want to send it

The subject line

Basic footer information including social media links

Articles features
If you want to make these changes, scroll to the bottom of the draft email and click the "make changes" button.
The four types of campaign content:
Industry Content
We have expert content strategists and creators in your industry. They use the data from thousands of campaigns to create high performing content that is specifically relevant for your audience.
Sponsored Content
Your sponsoring brand provides us content on their products, services and special offers.
Lead Generation Content
This is high value content like surveys and ebooks, designed to capture leads and generate enquiries.
Custom Content
You can also submit your own unique content. If you've got an anniversary coming up or a special event that you'd like to include in your next campaign, you simply complete a brief and we do the rest.
Consistent campaigns pay off
Consistent email marketing helps to build relationships over time with customers and prospects, fulfills expectations that your business is growing, and establishes your company as a trusted authority and expert when your content is relevant and helpful.
When customers make a buying decision, they typically choose to work with someone they trust and view as an expert.
Build Relationships
Sending consistently keeps your company top of mind with your customers and makes it more likely that your subscribers will make purchases from your business instead of another competing business.
Fulfill Expectations
Consistent email messages help to fulfill expectations with subscribers that your business is growing and thriving.
Build Trust
When your email marketing messages contain useful and relevant information to your audience, it builds trust between your business and your subscribers and establishes you as an expert in your field or industry.
Frequently Asked Questions
Can I update my account information before I send?
Yes, you can update the following information in the approval process:
Company Name
Website
Phone Number
Email
About Us
Your information will only need to be updated once, as we'll save it for next time.
You can update via the following fields when approving your email: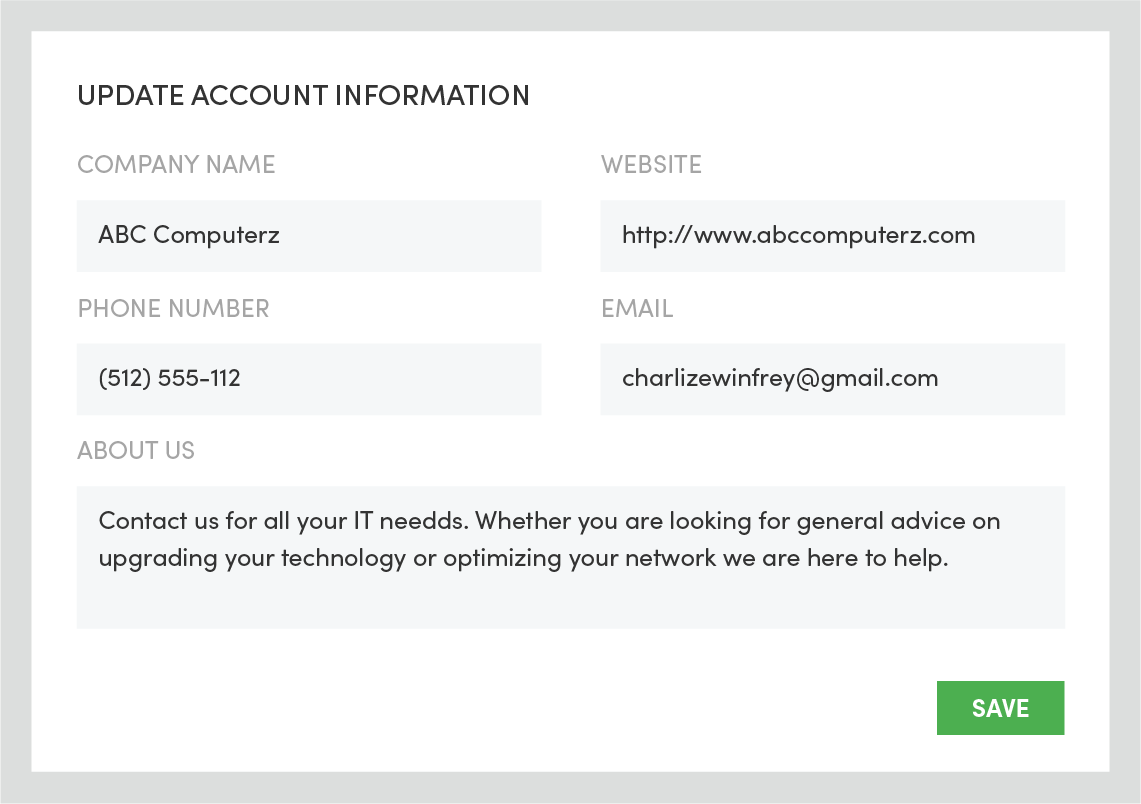 How do I reschedule my campaign?
We will automatically pick the optimal time to send your email, however you are able to change the time and date your email is sent at any time.
To do this, just scroll to the bottom of the draft email you receive and click the "make changes" button.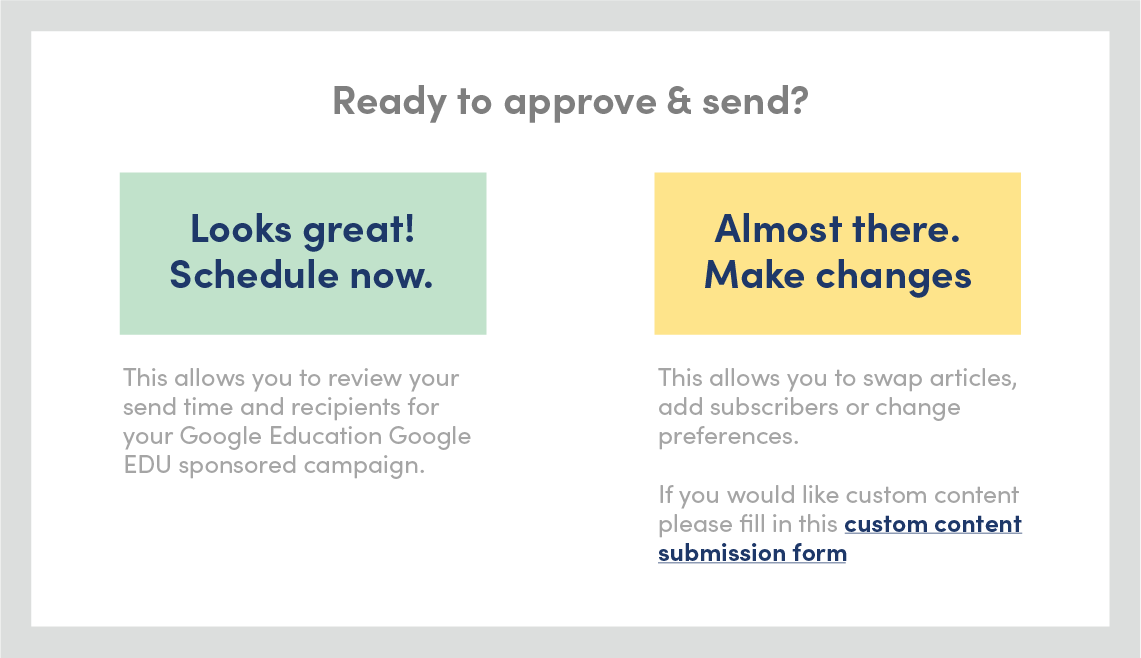 Then just change the time and day to what you prefer in the Self Approval system.

Can I change the name or email address that appears when sending my monthly campaign?
Yes, you can change the "from name" and email address that your email appears to have come from.
Just update the following section when you approve your email: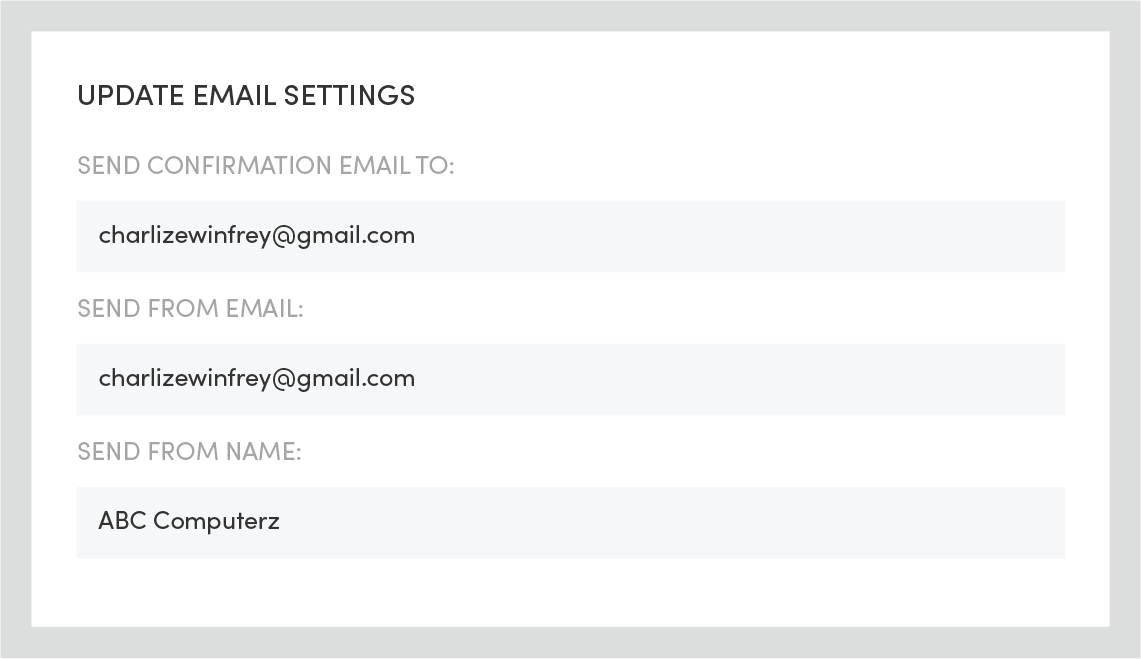 Can I add my social links to my email?
Yes you can add the following social media links to your email:
Twitter
Facebook
LinkedIn
Google+
Instagram
Youtube
On the Self Approval page just update the following section: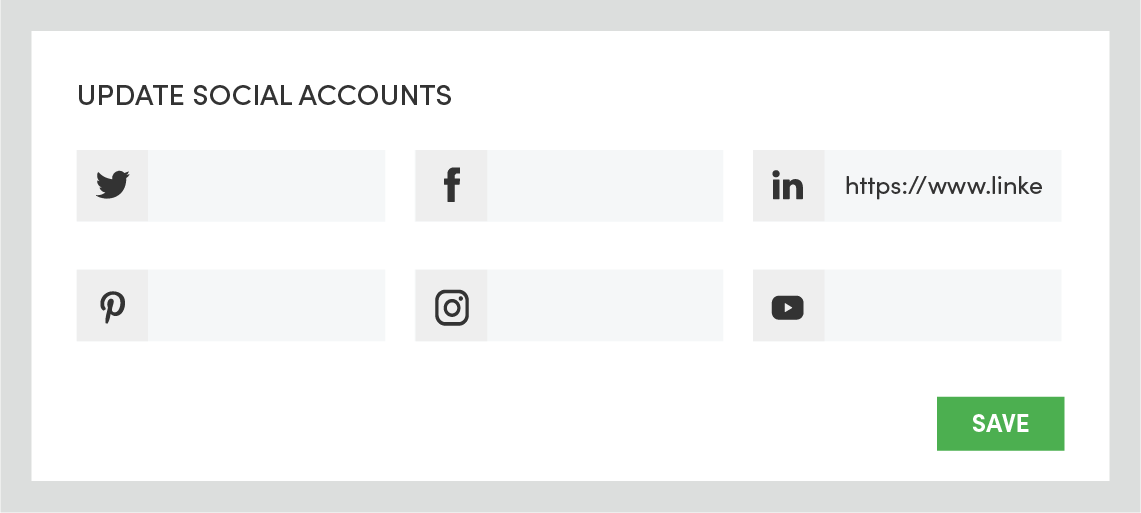 Can I change the subject line of my monthly email?
You have full ability to change the subject line, however, please note that we aim to optimize the subject line based on the content in your email.
To change the subject line, just scroll to the bottom of the draft email you receive and click the "make changes" button.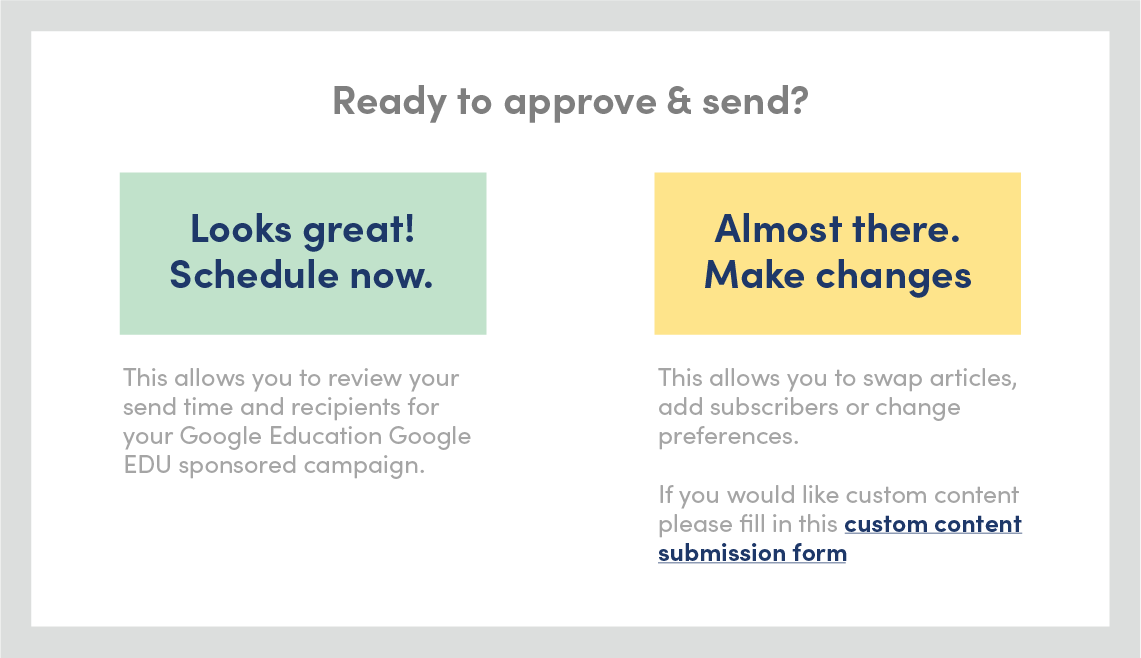 Then change the text in the field labelled "Email Subject Line".

I accidentally scheduled my campaign before changes were made. How can I cancel it?
You will need email your Partner Marketing Consultant to manually cancel and redraft your campaign to you. 
I need to make changes but my campaign has already been sent. What can I do?
Your campaign is automatically scheduled to be sent your list four business days after you receive your draft. Within this timeframe, you can make changes by clicking on the 'make changes' button at the bottom and access our self-approval changes to make edits.
After your campaign is sent however you cannot make any edits. You can email your Partner Marketing Consultant to ensure your changes are included in your next campaign.